AQA A Level Politics is a very interesting course, but can be difficult at times. Study Politics has a huge library of learning and revision resources to help guide you through the course. These resources are all written to help students with the AQA A Level Politics specification 7152.
How do I study for AQA A Level Politics?
Our extensive repository of helpful learning and revision resources ensures you navigate the complexities of the course with confidence and ease. As you embark on your AQA A Level Politics journey, our platform stands ready to accompany you, providing indispensable guidance and support.
By becoming a Study Politics member, you get access a huge library of over 250 lessons. Course notes cover the whole course, and multimedia learning resources are built around them. Check out some of our students' favourite AQA A Level Politics learning resources below.
Audio Notes
Listen to notes in the background while you revise at home or on the way to school.
Case Studies
Case Studies give you up to date examples of events and theories to exemplify your essays.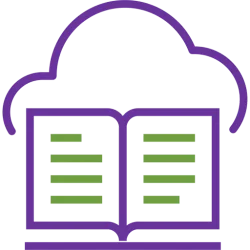 Course Notes
Our Course Notes go through every topic of the course and give clear explanations.
Exam Technique
Exam Technique gives you tips and advice on how to achieve the top grades.
Interactive Videos
Interactive Videos take online learning further with content that pops out at you.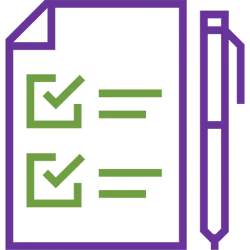 Model Essays
Model Essays show you how to apply your knowledge and exam technique.
Practice Papers
Practice Papers allow you to practice exam technique, styling and timing.
Quizzes
Test your knowledge on all areas of the course with multiple choice quizzes.
Summary Grids
Summary Grids let you learn complex topics on a single colourful page.
Why should I learn AQA A Level Politics with Study Politics?
Study Politics is an online learning platform built for A-level Politics students.  Our resources can be accessed at any time from a laptop, tablet, or mobile phone on our app. Our resources are easy to read and keep you engaged to learn more about the political world.
Since our resources are accessed online or on our app, they are always kept up-to-date. So if there's a new Prime Minister or a new election is held, you can be sure that we'll update our AQA A Level Politics content so you have the latest updates available.
Monthly
Perfect for panic revising
£
16
per month
billed monthly
3-month
Perfect for flexible payments
£
13
per month
billed every 3 months
6-month
Perfect for mocks and exams
£
10
per month
billed every 6 months
12-month
Perfect for full course learning
£
7
per month
billed annually
Free AQA A Level Politics Resources
We have a large library of free resources available. Our revision playlist has a list of TV shows, movies, books and more to engage with political ideas and theories. We also have a library of A Level Politics past papers to help you put what you've learned into practice. Finally, our range of revision tools help you make the most of your revision time, including key word portfolios and revision checklists.
Join our community of enthusiastic learners and unlock the door to an enriching educational journey. Empower yourself with the confidence and expertise needed to excel in AQA A Level Politics by exploring some of our students' most cherished learning resources. The path to academic excellence awaits!