The study of USA Politics is useful for comparative politics. Comparative politics is the study of the similarities and differences between countries or political systems. Comparing the UK and USA and how their systems differ, you will learn about how politicians are elected, the nature of the US constitution and how the three branches of government interact with each other and the people.
You will also engage with a range of topical questions and debates, including how well rights are protected, the extent of dominance by the Democratic and Republican parties, and the constraints on the role of the President.
Why should I learn USA Politics with Study Politics?
Study Politics is an online and mobile learning platform designed specifically for A-level Politics students. Our platform offers a diverse range of resources, including videos, text-based, and audio materials, so you can learn in the way that best suits you.
In addition to providing a variety of content, Study Politics offers progress tracking, enabling you to record your learning advancements across different topics across the A-level course. Our platform encompasses engaging revision notes, video lessons, and comprehensive materials such as case studies and summary grids. These valuable resources can be conveniently accessed at any time from your laptop, tablet, or mobile phone through our app.
By delivering our resources online and through our app, we ensure that they are always kept up-to-date. This means that whenever there is a new presidential election or Supreme Court case study, we promptly update our USA Politics content, ensuring you have access to the most current information available.
How will I learn USA Politics?
Study Politics' variety of resources allows students to study in the way they prefer, such as video, audio and text. Through utilising a range of learning methods, Study Politics ensures that you stay engaged and on track with your revision.
Some of our most loved resources include:
Quizzes
Make sure your knowledge is up to scratch.
Practice Papers
Get used to exam style, timing and technique.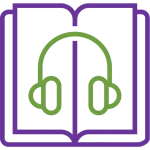 Audio Notes
Revise content with notes playing in the background.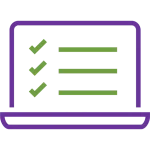 Exam Guidance
Understand the core elements of an essay and how to write them.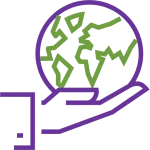 Case Studies
Exemplify your answers with detailed and up-to-date examples.
Model Essays
Understand the core elements of an essay and how to write them.
This course for USA Politics is structured for Edexcel and AQA students.
How can I get started on USA Politics with Study Politics?
You can access all of these resources and more by becoming a Study Politics member. Our memberships start at just £8 a month, and you can access resources for the full A-level Politics specification, including Political Ideas, UK Politics and Global Politics.
Monthly
Perfect for panic revising
£
16
per month
billed monthly
3-month
Perfect for flexible payments
£
13
per month
billed every 3 months
6-month
Perfect for mocks and exams
£
10
per month
billed every 6 months
12-month
Perfect for full course learning
£
7
per month
billed annually