Edexcel A Level Politics is an interesting course, but it can be difficult. Study Politics is is a platform built for Edexcel A Level Politics students to master your exams and unlock your A* potential. Whether you're new to the subject or about to sit your exams, we have a wide range of learning and revision resources to supercharge your learning.
What do I learn with Edexcel A Level Politics?
A Level Politics introduces you to a range of political topics.
The first paper introduces you to participation in the UK's political system, including voting systems, political parties and the role of the media.
The second paper will look into the institutions that make up the British political system, such as Parliament and the Supreme Court. You'll also learn about political ideologies such as liberalism and nationalism.
The third paper will look at USA Politics or Global Politics, depending on which course your school or college chooses.
To find out more about the course content, we recommend you read the course specification.
How can Study Politics help?
Study Politics is here to help, as a website built to help Edexcel A Level Politics students unlock their A* potential. Perfect to accompany any Edexcel A Level Politics student, our platform has a wide range of revision and learning resources.
Audio Notes
Listen to notes in the background while you revise at home or on the way to school.
Case Studies
Case Studies give you up to date examples of events and theories to exemplify your essays.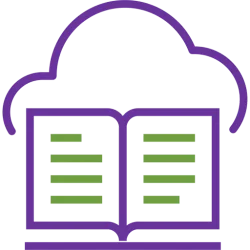 Course Notes
Our Course Notes go through every topic of the course and give clear explanations.
Exam Technique
Exam Technique gives you tips and advice on how to achieve the top grades.
Interactive Videos
Interactive Videos take online learning further with content that pops out at you.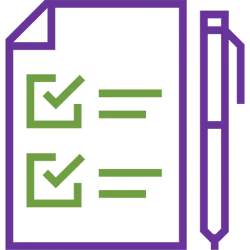 Model Essays
Model Essays show you how to apply your knowledge and exam technique.
Practice Papers
Practice Papers allow you to practice exam technique, styling and timing.
Quizzes
Test your knowledge on all areas of the course with multiple choice quizzes.
Summary Grids
Summary Grids let you learn complex topics on a single colourful page.
Are your resources kept up to date?
Whether it's a new general election, something huge happens in the Supreme Court or something else, we can have it covered and ready for you to put into your essays. Our learning platform is available on our website or on our app, so you're always able to access the most up-to-date learning and revision resources wherever you are.
I want to get started with my Edexcel A Level Politics learning and revision
To get started with Study Politics and unlock your A* potential in Edexcel A Level Politics, sign up for a membership to our website. You'll get access to all of these great features and new ones as soon as they're released. It starts at just £8 a month, and it's used by students across the UK and around the world to supercharge their learning.
Monthly
Perfect for panic revising
£
16
per month
billed monthly
3-month
Perfect for flexible payments
£
13
per month
billed every 3 months
6-month
Perfect for mocks and exams
£
10
per month
billed every 6 months
12-month
Perfect for full course learning
£
7
per month
billed annually
Free Edexcel A Level Politics Resources
Our library of free resources is also available for Edexcel A Level Politics students. Our revision playlist has a list of TV shows, movies, books and more to engage with political ideas and theories. We also have a library of A Level Politics past papers to help you put what you've learned into practice. Finally, our range of revision tools help you make the most of your revision time, including key word portfolios and revision checklists.